High Wycombe, United Kingdom, 5.06.19 – International POS printer manufacturer Star Micronics announces the introduction of the POS printer TSP847II AirPrint ™. Like the Star TSP654II AirPrint, it is the first POS printer to have Apple AirPrint certification and print documents, barcodes, labels, and tickets 112mm wide.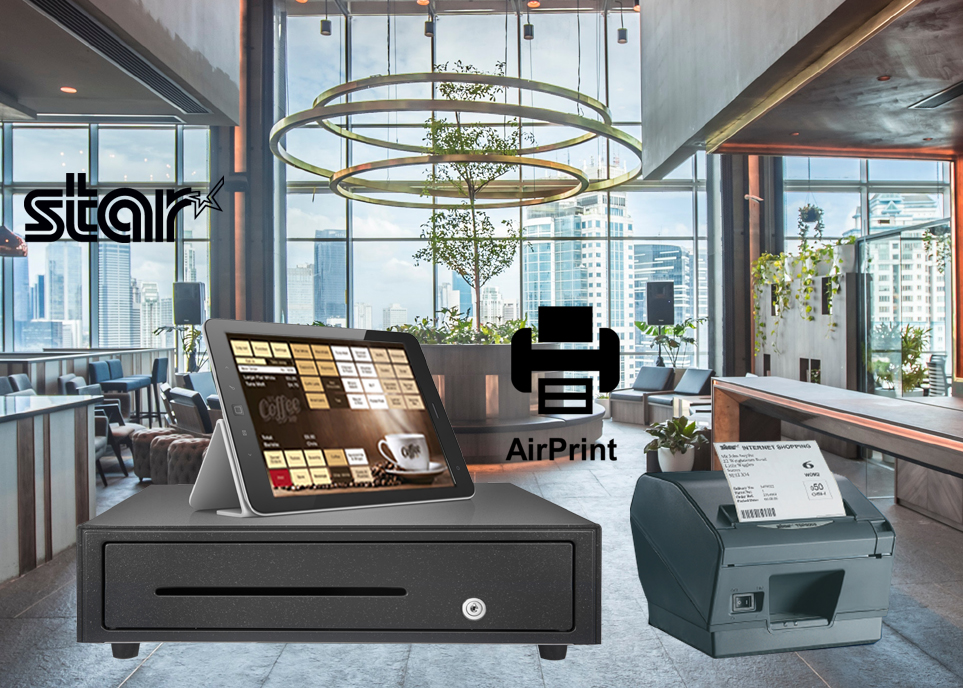 AirPrint provides Apple iPad, iPhone, iPod, and MacBook users with uncomplicated mobile printing solutions on a private network. The main goal is to enable users to print wirelessly over the network without installing special printer drivers. Since AirPrint is preinstalled on iOS devices, the user can connect to and print to the required printer.
Previously, AirPrint was designed for traditional business and consumer inkjet and laser printers, but with the certification of Star's TSP654II AirPrint and TSP847II AirPrint, Apple has confirmed its legitimate use in the POS retail and hospitality sectors.
The TSP847II AirPrint is the latest addition to the unique TSP800II multifunction series and automatically prints A4 on 112mm wide paper, labels or tickets simply by selecting the TSP800 option within the native operating system's print function. It is thus a unique printer for Apple iPad, iPhone and iPod with a size ranging from A4 to virtual A6. With up to 90% lower operating costs compared to a traditional A4 laser printer, the TSP847II AirPrint is an affordable, space-saving alternative to using iOS devices.
Star is a leading hardware innovator, moving from high-end traditional POS terminals to cloud-connected Tablet POS with affordable mobile or fixed hardware. These can be easily upgraded depending on the growth of the business. Combined with cloud-centric, cost-effective, and scalable software that scales with market developments and individual business needs, Tablet POS is increasingly being brought forward over traditional retail and hospitality POS systems.
"The TSP847II AirPrint builds on the success of the TSP654II AirPrint and, in addition to its multifunction capability, offers the unique versatility of a 112mm print width," said Simon Martin, director and CEO of Star Micronics EMEA. "As a compact, cost-effective alternative to an A4 laser printer, the TSP847II AirPrint Driverless Printer enables printing for a variety of retail and hospitality applications where wide prints are needed."